WELCOME TO 
WINNIPEG SEEDY SATURDAY 2021
Seedy Saturday pick-up has concluded but the event isn't over yet!

 
Stick around to check out the Webinars page to view presentations graciously supplied by Seeds of Diversity and take a look at our Virtual Exhibitors page to show support for the local businesses that have supported us.
A big thanks to all the donors and the hundreds of gardeners who took part in our seed swap. 
We are excited to offer free seeds to Winnipeg gardeners in 2021!
The Winnipeg Seedy Saturday Committee strongly believes in the power of collecting and distributing free seeds in these unprecedented times so our our format changed this year to be able to do this safely using the current COVID guidelines.
To do this we split the event into 3 separate phases:
Phase 1 – Collection from donors – complete. 
Monday, January 25th – Thursday, February 11th

Phase 2 – Order your seeds – complete
Monday, February 15th – Thursday, February 25th (or until we've run out of seeds!)
Phase 3 – Distribution of ordered seeds – complete
Saturday, February 27th
Come pick up your seeds curbside at the north entrance of Canadian Mennonite University (500 Shaftesbury Blvd, Winnipeg) as indicated by the marker below.  The timing for pick-up is still to be determined.
Click on the map below to see it the location in Google Maps.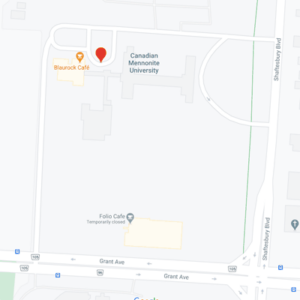 About Seedy Saturday
Winnipeg Seedy Saturday is one of hundreds of events that take place across Canada every spring and supported by Seeds of Diversity Canada. Visit www.seeds.ca to find out more about this organization and see the list of events.
Beginning in 2000, Seedy Saturday in Winnipeg has been organized by the Winnipeg Community Garden Network and Gardens Manitoba. Today, this partnership continues with support from Canadian Mennonite University and SeedChange (formerly USC Canada).