2022 Annual General Meeting registration form
All current members are invited to attend our Annual General Meeting on Thursday, December 8, 2022 at 6:00 p.m.
The AGM will be a hybrid event this year – both in-person (Winakwa Community Centre, 980 Winakwa Rd, Winnipeg) and online (link will be provided to registered attendees 24-48 hours before the event).  Featured speaker will be announced shortly.
New! Win a Christmas Wreath! 
All attendees that show up at the AGM in-person or online will be entered into a draw to win a Christmas wreath! 
For those that show up in the room, there will also be treats! Yum!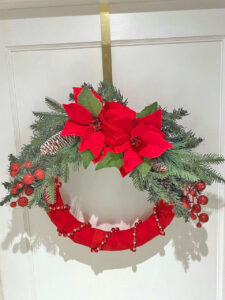 Featured speaker
This year's featured speaker is Mary Veldman from Beausejour Daylily Gardens and the title of her talk is:
Beausejour Daylily Gardens Celebrates 20 Years in the Making, History Lesson and Bragging rRghts
Not a member? 
Become a member today. Or, come to the event before the AGM with $10.00 for membership, and stay to vote and watch the featured speaker.
——
Please fill out the AGM registration form below in order to attend the event and let us know if you plan to attend online or in person to help our planning.
More information is available below. Future emails will be sent with more info and reminders.
In-person information
Fill out the form below and choose the appropriate "in-person attendance" option
Thursday, December 8: Doors open at 5:30 p.m.
Location:  Winakwa Centre, 980 Winakwa Rd, Winnipeg
Online information
Fill out the form below and choose "online attendance" option
Wednesday December 7: Link to join the online event will be sent out to members that have registered to join online.
Thursday, December 8: 5:50 p.m.  "doors open" – enter the event, please MUTE your microphone. ard